Two photo plannings published at A PEOPLE this time.
JOURNEY "rain ~ Taiwan"
CULTURE / PHOTO "rain ~ Manami Usamaru in Taiwan"
In February 2018, photographer Hiroshi Shiohara and model Manami Usamaru were in Taiwan.
"There was an invitation last year that we will have a photo exhibition of 'Everything will be all alright, photo book of Manami Usamaru' published in April at the Junkudo bookstore in Taipei. As a producer, I would like the work seen, so I was very happy. Since photography fever seemed to be high, there were a lot of spectators with camera. They were not smart phones but full-fledged cameras to take pictures together. "(Shiohara)
"There were photo exhibitions in Tokyo and Osaka. At that time most of them were my fans, but in Taiwan there were many fans of Shiohara -san's photos (lol) I like me in Taiwan. I was wondering what kind of people were my fans, but when I saw them actually, I felt the same feeling as in Japan. I thought they were the same . "(Usamaru)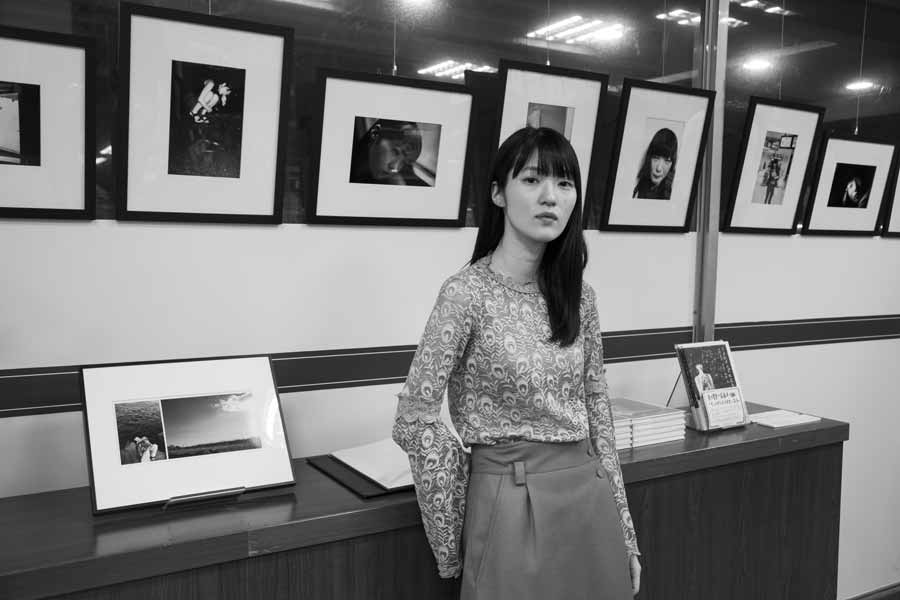 What Shinohara felt from audiences in Taiwan.
"Both in Japan and Taiwan, 70 to 80 percent are females, and they are young. Young males as well. They're sympathetic and impressed while looking at their lives, through her appearance. That has not changed. In the autograph session, she talked about 5 to 10 minutes per one person, so it took about 2 hours to complete. In a work with nude (Nude was not exhibited because it was in a book store.) and still we were able to have this exhibition in Taiwan because she was recognized in Taiwan. That makes me very happy. "
It was Usamaru's second visit to Taiwan.
"The first time was a university graduation trip.It was sightseeing. This time it's only 3 days, but I felt like living in Taiwan, there are many warm people, and I felt friendliness to Japan. I started to like at least 5 Taiwanese in three days(lol). Shooting pictures in Taiwan is no difference, they just shoot me as I am. "
Shiohara shot scenes of landscape and Manami Usahara in Taiwan.
"People sympathize because my photos reflect the human nature as it is. From the viewpoint of ordinary girls, though there is something tough,"let me just stay like this, that's fine" It's not only the bright side I want to shoot. This time I noticed the good smell when I was taking pictures of Taiwan, That might be some food or it might be because it was raining. It may used to smell like that in Japan. I'm not totally sure about that, but I thought I like Taiwan, including warmth, and I would like to shoot pictures again by all means soon."
Written by : Junichi Kobayashi(小林淳一)